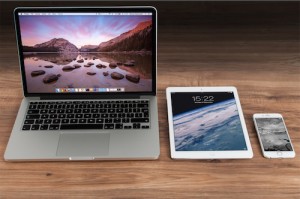 Amazon is one of the largest online sales marketplaces in existence today so it's no surprise that many small business retailers want to get a piece of the action. But many avoid it for different reasons and there are a lot of myths floating around about Amazon selling. Here, Al Cooke tackles those top myths about selling on Amazon.
Amazon is a marketplace like eBay but harder to sell on
False – Amazon and eBay are totally different beasts and considering Amazon's sales are expects to hit $100bn, Amazon is the top online selling marketplace. People go to facebook and twitter to chatter, to Google to search and to Amazon to buy. It's easy, streamlined and personalised – everything a buyer needs. Selling however is not so straightforward and does require a level of knowledge to navigate.  That's why I set up my How to Sell on Amazon course and why I offer 121 coaching for small businesses trying to sell on Amazon.
Amazon is so competitive I won't succeed in selling my products
True there are over 2 million sellers on Amazon. But there is room for everyone. If your product is niche, in high demand or best selling you can succeed. You just need to know how and apply all the tips and tricks you know.
I have heard that to sell on Amazon is more hassle than it's worth
I have myself experienced the ups and downs of Amazon selling – I have seen it all! Including a time when I nearly lost hundreds of pounds through no fault of my own. But if you are aware of these pitfalls, you can navigate around them and sell on Amazon effectively. The experience doesn't have to be painful if you arm yourself with the knowledge from the outset.
Can't I just list my product and sit back and watch the sales roll in?
No – it doesn't work that way. Selling on Amazon takes input and effort. You have to work at optimising your listing to ensure you rank highly in Amazon searches. That's why tools like AMZ Tracker are becoming so popular with Amazon sellers. But once it's optimised and working, you will see good results and you can then apply that knowledge to other listings.
Anyone can sell on Amazon – I don't need training
I contest this point of view actually – it's imperative to have at least a basic knowledge of how to sell on Amazon. Amazon courses are growing in popularity because more and more small business owners are trying to sell on Amazon without prior knowledge and experience and are wasting a huge amount of time on struggling through the pitfalls they invariably face. That's why I saw a gap in the market and created my How to Sell on Amazon course – for local businesses, face to face – so there is someone they can call on to help them succeed.
For more information about my Selling on Amazon courses and coaching please contact me.