Selling on Amazon Coaching
Hello and welcome to my site.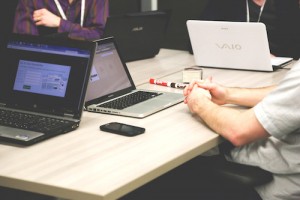 Do you want to start selling on Amazon? Are you thinking of starting to use Amazon Marketplace as a sales channel but have no idea where to start? Are you already trying to use Amazon, but struggling with the pitfalls of using this giant online system?
Then you are in the right place.
As a trader and buyer on Amazon Marketplace for the past 3+ years I feel I have enough experience to guide you through the pitfalls that you may encounter without prior knowledge of how the Amazon system works. Suffice to say that buying on Amazon is generally a seamless and satisfying experience. The same, however, cannot be said as an Amazon seller and many people have come unstuck especially if you compare Amazon to eBay. In this context believe me there is little comparison.
How can my Selling on Amazon Coaching help you?
So let us concentrate on the selling aspect of Amazon. One question you can ask yourself is: should you send out goods yourself or direct Amazon to fulfill shipments on your behalf? I will run through what selling on Amazon entails, giving you the pros and cons to help you make an informed decision before partaking in their programme. I can give you the coaching required for a relatively small outlay and save you money in the long term by suggesting ways to approach your campaign.
I want you and your business to succeed and can give you the head start that will ensure the following:
That selling on Amazon Marketplace is right for you and your business
Discuss how you would go about becoming a seller and at what level
Decide upon whether you want to fulfil orders yourself or pass them on to Amazon
Be ready to adapt, evolve and take on the challenge that will await you with Amazon
Some businesses make really good money on Amazon whilst others fail to make any impact. I will explain the faults many individuals make whilst making suggestions on how to stay ahead of your competitors
How much does Selling on Amazon Coaching cost?
There would be an initial consultation cost of £30.plus VAT. This would give you up to an hour of my time to completely assess and understand your business. This can be made in person, over the telephone or by Skype. I am prepared to travel to meet you but to keep costs down unless you are local to Sussex, Surrey or Kent, I would suggest one of the latter two options. If I do travel then I would look to charge reasonable travel expenses that can be discussed prior to us meeting.
If after an initial consultation you decide to proceed with my services then I just charge a modest £30 an hour plus VAT.
How do I book a 121 coaching session?
You can book a consultation by getting in touch and we can discuss your business and needs and then arrange a time and place to meet.
All of my contact details are here.
I work with clients as a face to face Amazon Selling coach in Brighton, Sussex, Surrey, Gatwick, Crawley and Kent and will consider clients further afield over Skype.
Selling on Amazon course
You might also be interested in attending my detailed Selling on Amazon course. Click here for more details.